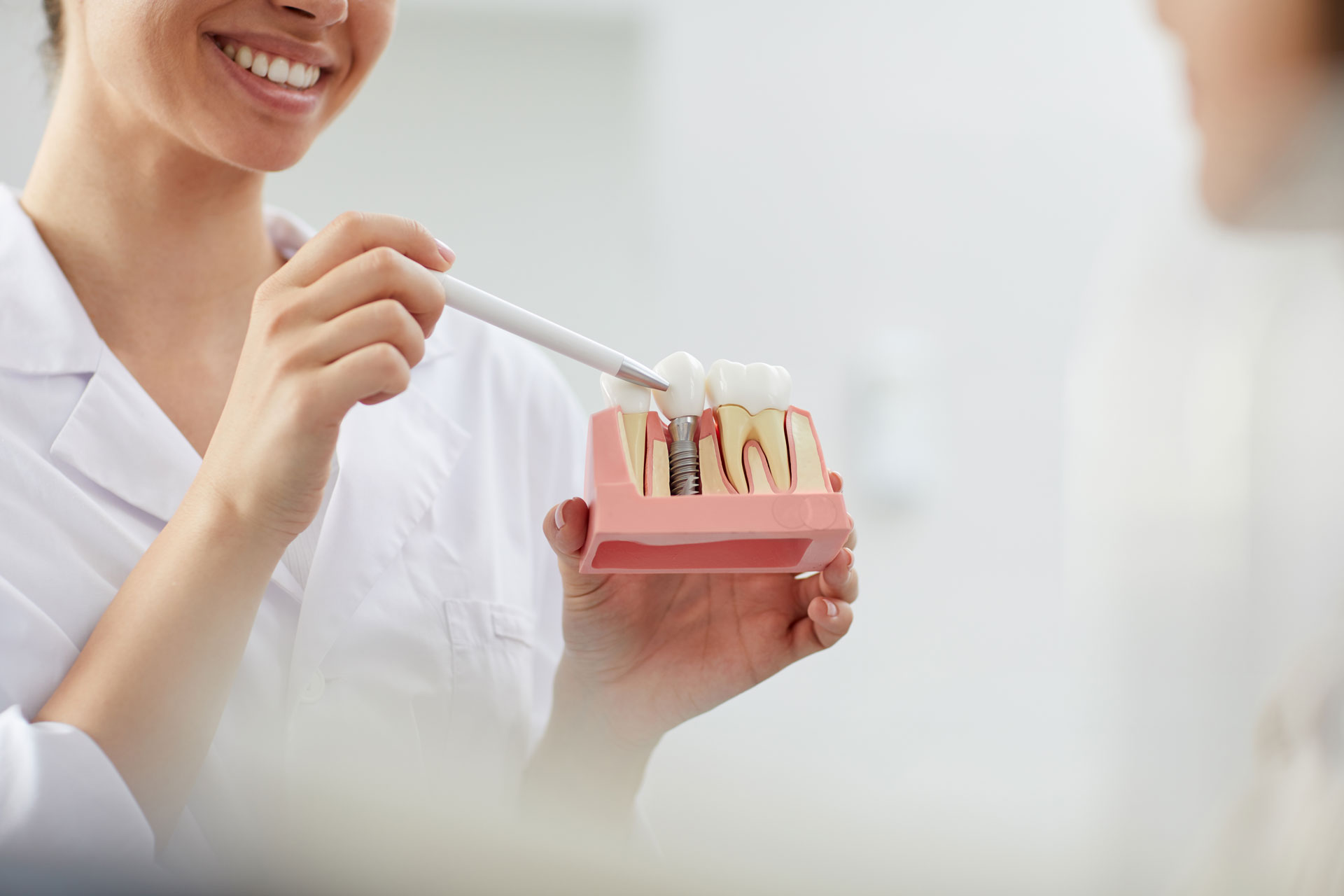 Implants form a durable base for fixed or removable replacement teeth. These dental prostheses are manufactured in a way that matches normal teeth.
Replacing a missing tooth is essential for your overall health as well as the health of your remaining teeth. When you lose a tooth, you lose your confidence, functionality and it also leads to other serious problems.
Dental implants are composed of stain-resistant materials and are paired with natural-looking crowns for a more youthful look. They improve your appearance and self-esteem.
Dental implants can restore the structural integrity of your face, and it will enhance your eating and speech abilities.
There are two types of dental implants:
Endosteal which is also called implant inside the bone.
Subperiosteal the implant is kept on top of the jawbone under the gum tissue.
The Subperiosteal is no longer in use due to many reasons among all the reasons poor long-term outcome of the subperiosteal implant is highlighted in contrast to endosteal dental implants.
In such methods, four implants are utilized to replace all teeth in the upper or lower arch. The implants are placed in areas of good strong bone. Without a doubt, implant dentistry at the best hospitals in Turkey has more treatment options to replace single and multiple missing teeth with long-term durability and contributes to restoring oral health.
O2CARE medical tourism will help you to have healthier, stronger and brighter teeth.
Interpreter on site is available.
Free medical consultation.
Book with us and enjoy the life-changing Dental Treatments in Turkey!